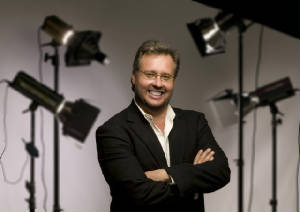 Artist Statement:
Inspired by the interplay of light and shadow, he is able to manipulate and maximize both for dramatic effect. Fascinated by the subtleties of texture and tone, he is an expert in capturing the finest details of surface and shade. Intrigued by the inherent nuances of personality and emotion, he is patient enough to wait for the perfect, spontaneous moment.
He is photographer and artist Ed Rode.
"My career has blessed me with the opportunities not only to meet and photograph many inspiring people but also to capture some amazing moments of time and place," Ed says. "The variety of my work brings me great joy, and that is something I try to impart in every photograph I take."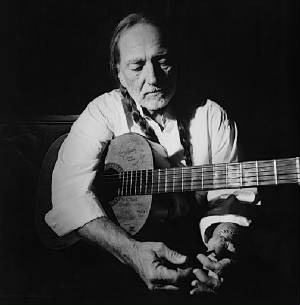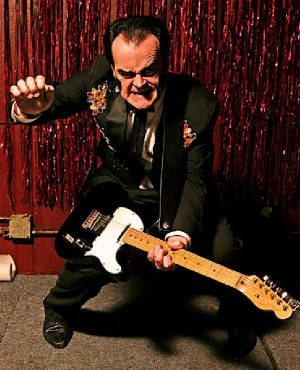 Cult musical artist "Unknown Hinson" strikes a pose in a late night bar after a performance. Know for his incredible guitar playing he performs his campy rock and roll music in clubs all over the southeast.
— Ed Rode, photographer
~~~~~~~~~~~~~~~~~~~~~~~~~~~~~~~~~~~~~~~~~~~~~~~~~~~~~~~~~~~~~
His eye on a friend shooting photos, Ed Rode, the high school kid, picked up his dad's camera. He shot a few, too. He shot a few more. And more still, lens clicking open and shut, capturing frame after frame of images.
Ed was hooked.
When a program became available at school for students to work at the local paper, the Grand Rapids Press in Grand Rapids, Michigan, Ed worked with the professionals, and they mentored him in the magic of photography. The arts were a difficult field, though, and so Ed went on to college and earned a business degree (Aquinas College), kept going for his graduate degree, too, learning photojournalism (Ohio University), a Plan taking shape for his life. A man's got to dream …
He kept one foot in the newspaper door for many years to come, camera in hand. In 1990, Ed left Michigan to travel south, drawn to Nashville, Tennessee, and he took a job there for a paper. Three years in a row, he was named "photographer of the year." He was onto something. For two years, he served as chief photographer and photo editor for the Sports Nashville magazine. In 1995, he cut the rope and went full-time freelance, opening his own studio.
Ed was learning Nashville and Nashville was catching Ed's eye … and ear. He realized that he was living in the belly of the country's songwriting capital. Music wasn't just for the ear. His photographer's eye was trained to see music in images. If you took a photo just so, you could hear it start to hum. You could, if you waited long enough, if you watched for it carefully enough, snap that moment when a man's soul started to sing, regardless of the instrument in his hands.
In these moments Ed found his own note. Rare is the celebrity face in Nashville he hasn't captured on film. His masterpiece is a 15-year project to document the great songwriters and musicians of Nashville … and his lens is still clicking away. The project is called, simply, "Songwriters and Musicians." The count is at 175 musical faces, and still counting.
"The perfect photo," Ed muses. "You feel it. The moment you snap it, even before you see it. You feel it."
His favorite is probably the photo of Willie Nelson. Hanging out with Willie, he knew enough not to dictate the moment. He just hung out, camera in hand, listening to the man strum his guitar, snapping now and then. When he asked Willie about what he was writing now, the musician's face turned to dream, fell into introspection, considering his own art. Ed snapped the photo—and felt it.
Yeah.
A new venture is Ed's painting. He builds paint onto his photographs, layers upon layers, slabs of bright, raw color, letting instinct guide him, just like when he is snapping photos. It's all about letting the emotion run from your heart to your eye to your hand. Color and emotion, it's almost one and the same thing to him.
Asked about the role of technology in photo art, Ed Rode admits it has been a freeing thing. Digital has finally outdone the lab. There are new horizons to explore. New magic to master. He loves to push himself to places he hasn't yet been, whether it is with a lens or a paintbrush in hand.
Sure, he says, such fine technology can let anyone take a good photo. But then he laughs, and there's music in his laughter.
"Anybody can drive a car," he says. "But can anybody drive a car in the Indy 500?"
Snap.