~~~~~~~~~~~~~~~~~~~~~~~~~~~~~~~~~~~~~~~~~~~~~~~~~~~~~~~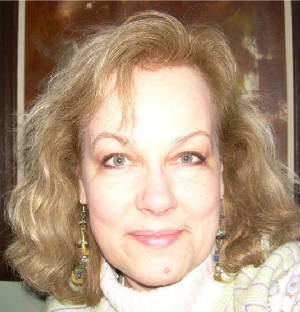 Zinta Aistars, TSP's founder and editor-in-chief, is the published author of three books and currently at work on a novel, Closed Doors Open. She is a publications editor and writer for a health care organization in Grand Rapids, Michigan, and was an editor and writer for LuxEsto (for which she still freelances), the Kalamazoo College alumni magazine for seven years prior to that. Her work has also appeared in the Kalamazoo Guide, Greater Guide of Southwest Michigan, Southwest Michigan Living, Kindred Spirits Magazine, Kalamazoo Gazette, County Wide News, Encore, Welcome Home, Parade of Homes, the Latvian newspaper Laiks, and the Latvian literary periodical, Jauna Gaita. She has published poetry, travel essays, stories, and articles in the United States, Latvia, England, Sweden, Germany, and Australia. Her work also appears on many ezines — including Xelas Magazine, Impact Times, Gently Read Literature, Cezanne's Carrot, Amsterdam Scriptum, Boston Literary Magazine, Outsider Ink, The Sidewalk's End, Ghoti Fish, Menda City Review, Megaera Magazine, T-Zero, Fiction Attic, Saucy Vox, Ash Canyon Review, ThothWeb, Flash Me Magazine, Spoiled Ink, 63 Channels, Her Circle Ezine, Ascent Aspirations Magazine, The Redbridge Review, River Walk Journal, Flashquake, milk magazine, The Surface, BookCrossing, Serene Light, Word Riot, Burning Word, The Moon, insolent rudder, Bobbing Around, coilMagazine, Poems Niederngasse, The Paper, Poetry Life & Times, QuietPoly Writer's Magazine, Midwest Book Review, Write Sight and others.
Join Zinta and read her work on her Web site, MySpace, Facebook and at her blog. Or, tweet Zinta on Twitter.
š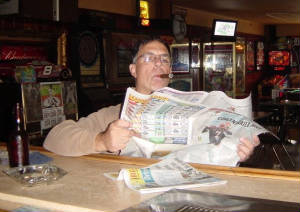 David Blaine is our cigar editor. David's poetry, prose, reviews and interviews have been published widely online and in print. David lives and works with his family in rural Michigan.
He is also an editor with the Outsider Writers Collective and his third book of poetry, Antisocial, was published in 2009 by Outsider Writers Press.
David's most recent work has appeared at Beat the Dust, Counterpunch, Gutter Elloquence, La Stanza Di Nightingale (translated to Italian) and is forthcoming in Heavy Bear and Zygote in My Coffee. You may read more about him and find contact information at his blog, A. Hellow Whiskey, at www.davidblaine.blogspot.com
David prefers the robusto shape, 5x50, oscuro wrappers, fuerte or 2x fuerte. "So far my favorite is the Montecruz Negra Habana, but I believe they are out of production right now. Probably the nicest stick in my humidor at this time is the Chateau Real from Drew Estates. A good Nicaraguan cigar that burns very well."
š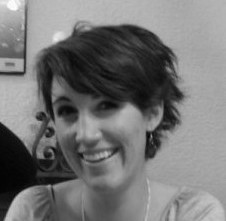 Jeanette Lee is a recent graduate from Kalamazoo College in Kalamazoo, Michigan, with a Bachelor of Arts degree. Her work has appeared in Driftwood, issues of The Cauldron in 2008, 2009 and 2010, Kalamazoo College's The Passage, and online in The Smoking Poet (Winter 2009-2010 Issue), and Identity Theory.
Jeanette is looking forward to interning with The Smoking Poet for the summer issue and will be our first reader in fiction, nonfiction, and poetry, and also for entries to TSP's Third Annual Short Story Contest. She may even light up a stogie while doing it. Maybe. Or not.
š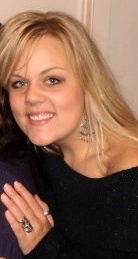 Lorena Audra Rutens, our "A Good Cause" editor, finished a victorious primary to get Robyn Gabel elected as State Representative to Illinois' 18th district seat. She has worked for over ten years in advocacy, coalition building and direct service for numerous non-profits. Lorena has coordinated business continuity planning seminars for nonprofit and government leadership; introduced individualized education plans to youth homes in a developing country; and created job training programs for underserved youth in Denver, Colorado. She has advocated for defendant rights during her undergraduate internship within the Leon County Public Defender's Office in Tallahassee, Florida. She has also worked within the Florida House of Representatives on the Education Council and assisted State Representatives in the creation of legislation.
One of Lorena's proudest accomplishments was her year of service with AmeriCorps National Civilian Community Corps during which she proudly served under the motto of "getting things done". Because of her outstanding academic achievements while completing her Master's in Social Work, she was nominated to the highest honor societies, Phi Kappa Phi and Phi Alpha. Lorena has studied internationally and analyzed social welfare issues and institutions in the Czech Republic, Poland, Germany, Latvia, Barbados, and Trinidad and Tobago. She has served on numerous volunteer committees and traveled to over 15 countries.
Give Lorena a Tweet or connect with her on LinkedIn.
š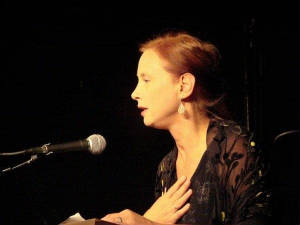 is poetry editor for The Smoking Poet. In addition to The Smoking Poet, Joannie Kervran Stangeland's poetry has appeared in

Valparaiso Poetry Review, Journal of the American Medical Association, Horticulture, CHEST, Raven Chronicles, Crab Creek Review, The Chaffin Journal, and other publications—as well as on Seattle-area (Washington) busses. Joannie is the author of two poetry chapbooks—A Steady Longing for Flight, which won the Floating Bridge Press chapbook award, and Weathered Steps. Her work also appears in the Rose Alley Press anthology Limbs of the Pine, Peaks of the Range. Joannie also hosts an online video series, "A Writer's Guide to Microsoft Office."
š



Feedback, submissions, ideas? Email thesmokingpoet@gmail.com