The Smoking Poet Editor-in-Chief, Zinta Aistars, has begun a series of author interviews on Kalamazoo, Michigan's NPR affiliate station, WMUK, 102.1 FM. The Arts and More program is aired every Tuesday and Friday at 7:50 a.m.
For a limited time, these broadcast interviews may be heard on WMUK's website at www.wmuk.org in two versions—as they are aired, and the full extended interview, as it was recorded live. We have also included some of the interviews here.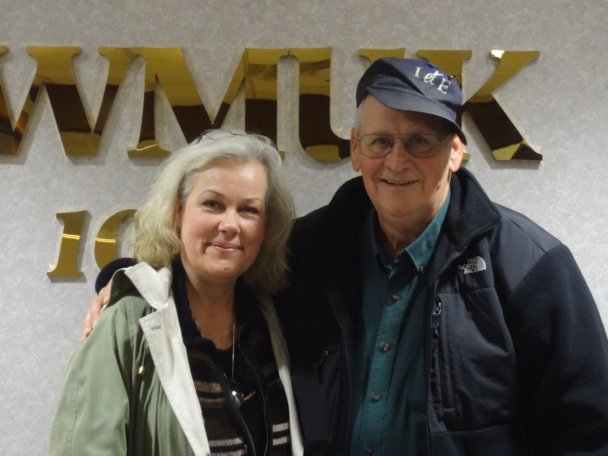 Zinta Aistars and Joseph Heywood at WMUK studios
Author Joe Heywood
Fans of the "Woods Cop" mysteries have a new installment of the series to read this fall. Force of Blood chronicles the further adventures of Grady Service, a fictional detective with the enforcement division of the Michigan Department of Natural Resources in the Upper Peninsula. Author Joe Heywood of Portage, Michigan, spends a lot of time riding around the UP with real DNR officers. Editor of the online literary magazine The Smoking Poet's Zinta Aistars talked with Heywood for a preview.
Interview with Joseph Heywood:
broadcast version
(6:36) and
extended version
(16:37).
Read a short story in this issue of The Smoking Poet by Joseph Heywood.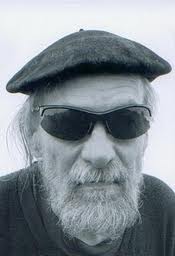 t. kilgore splake
Poet t. kilgore splake Talks to The Smoking Poet Editor Zinta Aistars on WMUK Arts and More Program
The online literary magazine The Smoking Poet marked its fifth year of publication earlier in 2011. Kalamazoo resident Zinta Aistars is founder and editor-in-chief. While she receives and publishes manuscripts from authors around the world, in the winter issue she'll feature art from the northernmost tip of Michigan: the Keweenaw Peninsula. For WMUK, via Skype, she talked with poet and writer t. kilgore splake of Calumet. His ties to southwest Michigan include a long teaching career at Kellogg Community College back when he was still known by his birth name of Tom Smith. He read his poem titled "90-Proof Angels," talked about his move to the Upper Peninsula, where he first settled in Munising, Upper Peninsula of Michigan, and explained how he decided on his pen name.
t. kilgore splake's work is featured in this issue of The Smoking Poet.
Radio Interview (8:56)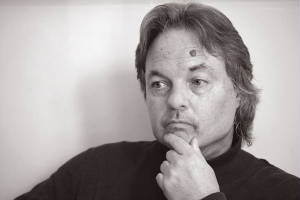 Michael Loyd Gray
Zinta Aistars Talks to Michael Loyd Gray, Author of Not Famous Anymore
Author Michael Loyd Gray grew up in east Arkansas in the shadow of Elvis and Graceland. He now makes his home in Kalamazoo, Michigan, where he spoke recently with Zinta Aistars - the editor of the online literary magazine The Smoking Poet. Gray has written six novels, including Fast Eddie. He spoke about his latest book, called Not Famous Anymore.
Kalamazoo author Michael Loyd Gray can be reached with questions about his proposed reading and art group at (269) 270-4194.
Hear the interview as it aired on November 14, 2011 on WMUK (3:39).
Hear the extended interview (22:27).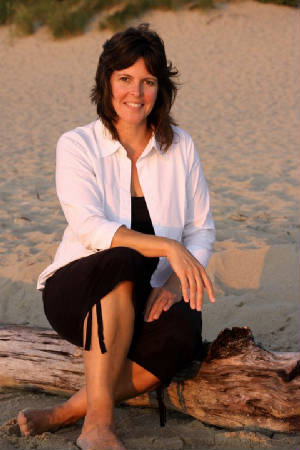 Maryann Lesert
Zinta Aistars Talks to Maryann Lesert on "Base Ten" on WMUK 102.1 FM Radio
Author Maryann Lesert talks with Zinta Aistars, editor of The Smoking Poet online literary magazine. Lesert's novel Base Ten was a hard sell for some publishers, in part because it explores themes of women in science, which some publishers were afraid wouldn't sell. At its core, the author says, Base Ten is about someone who is held back from their passion.
Hear the interview as it aired on WMUK on December 2, 2011 (4:04).
Hear the extended interview (35:13).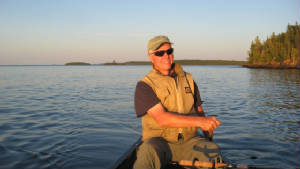 Vic Foerster
Coming soon …. Zinta Talks to Vic Foerster, Author of Naked in the Stream: Stories of Isle Royale