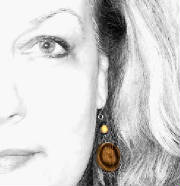 Zinta Aistars, founder and editor-in-chief of The Smoking Poet, is the published author of three books and currently at work on a novel. She is a publications editor and writer for a health care organization in Grand Rapids, Michigan, and was an editor and writer for LuxEsto, the Kalamazoo College alumni magazine for seven years prior to that. She is a regularly contributing writer to Southwest Michigan's Second Wave. Her work also appears on many ezines — including Xelas Magazine, Gently Read Literature, Amsterdam Scriptum, Boston Literary Magazine, Cezanne's Carrot, Outsider Ink, Ghoti Fish, Menda City Review, Megaera Magazine, T-Zero, Fiction Attic, Saucy Vox, Ash Canyon Review, ThothWeb, Flash Me Magazine, Spoiled Ink, Her Circle Ezine, Ascent Aspirations Magazine, The Redbridge Review, River Walk Journal, Flashquake, milk magazine, Word Riot, Burning Word, insolent rudder, Bobbing Around, coilMagazine, Poems Niederngasse, The Paper, Poetry Life & Times, QuietPoly Writer's Magazine, and many others.
Read more of Zinta's work on her Web site. Or, tweet Zinta on Twitter.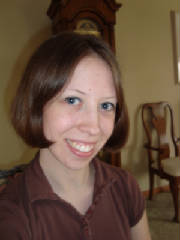 Paula Lemar
was the nonfiction and "A Good Cause" editor for
The Smoking Poet's
fall issue. She is a recent graduate from Augustana College with a BA in English and a minor in philosophy. Paula is serving as an AmeriCorps VISTA in Greater Minnesota. Along with working on
TSP
, she is a reader for
The Minnetonka Review
. Previous to this experience, she edited
Venture
, Augustana College's artistic and literary magazine. In her spare time, Paula does book reviews of her recent reads on her
blog
.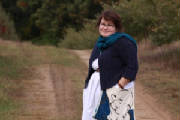 Kate Lutes
is TSP's intern and co-editor for the fall and winter issues. Kate has recently graduated from
Kalamazoo College
in Kalamazoo, Michigan, with a double major in English literature and French. Her senior thesis (which she's looking to publish) explores concepts of child empowerment in the "Alice in Wonderland" series. Although she has just recently gotten back into writing, she has always been an avid reader, with a particular preference for poetry and short stories. Currently, she is taking a year off to experience life outside of academia (!) and to prepare to dive right back (!) to pursue a PhD in English in the hopes of becoming a professor.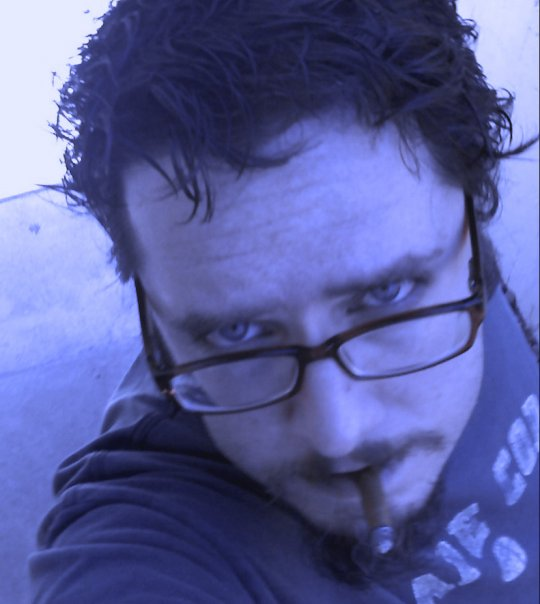 Mick Parson's first collection of short stories, Living Broke, was published in June 2010. He is also the author of two previously published collections of poetry, Fragments of Unidentifiable Form and Lines From Another Book of Common Prayer. His work has appeared online at The Smoking Poet, in The American Mythville Review, The Dispatch Litareview, The Licking River Review, and featured online at semantikon.com. He has been a small press publisher, literary editor, a teacher, a janitor, a file clerk, a cashier, and many other things he is trying to forget.
Mick's favorite cigar is a Rocky Patel Vintage 92 Junior, and when he can't get those, he enjoys smoking Picasso or Lino or Davidoff mini cigarillos. He also loves strong coffee and hot peppers, and has, in the past, eaten raw red serrano peppers and (on a different occasion) raw jalapenos on a dare to get out of paying his bar tab.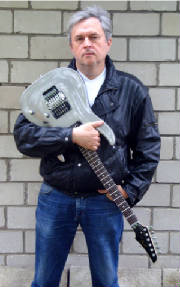 Andris Silis, our music editor (and occasional photo essayist), is a graduate of the Jazeps Vitols Academy of Music in Latvia with degrees in double bass and music composition. He has played the double bass in the orchestra, "Riga," in Latvia, and was principle double bassist in the Keweenaw Symphony Orchestra in Houghton, Michigan (Keweenaw Peninsula). He has played in countless jazz ensembles in Latvia and the United States. In 1980, he was the guitarist in the Latvian rock group, Zodiak, whose recording, Disco Alliance, sold more than 20,000,000 copies in the Soviet Union, and is still being sold today. Among Andris' many compositions are "Symphony for Orchestra," "Variations and Sonata for Piano," "Duet for Double Bass and Cello," "Miniatures for Piano," and many others. Andris lives in Ventspils, Latvia.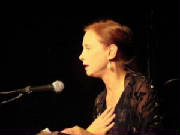 Joannie Kervran Stangeland
is poetry editor for
The Smoking Poet
. In addition to
The Smoking Poet
, Joannie Kervran Stangeland's poetry has appeared in
Valparaiso Poetry Review, Journal of the American Medical Association, Horticulture, CHEST, Raven Chronicles, Crab Creek Review, The Chaffin Journal,
and other publications—as well as on Seattle-area (Washington) busses. Joannie is the author of two poetry chapbooks—
A Steady Longing for Flight
, which won the Floating Bridge Press chapbook award, and
Weathered Steps
. Her work also appears in the Rose Alley Press anthology
Limbs of the Pine, Peaks of the Range
. Joannie also hosts an online video series, "
A Writer's Guide to Microsoft Office
."