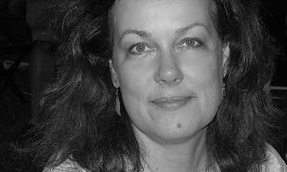 Zinta Aistars is the published author of three books. She is a publications editor and writer for a health care organization in Grand Rapids, Michigan, and was an editor and writer for LuxEsto (for which she still freelances), the Kalamazoo College alumni magazine for seven years prior to that. Her work has also appeared in the Kalamazoo Guide, Greater Guide of Southwest Michigan, Southwest Michigan Living, Kindred Spirits Magazine, Kalamazoo Gazette, County Wide News, Encore, Welcome Home, Parade of Homes, the Latvian newspaper Laiks, and the Latvian literary periodical, Jauna Gaita. She has published poetry, travel essays, stories, and articles in the United States, Latvia, England, Sweden, Germany, and Australia. Her work also appears on many ezines - including Xelas Magazine, Impact Times, Gently Read Literature, Cezanne's Carrot, Amsterdam Scriptum, Boston Literary Magazine, Outsider Ink, The Sidewalk's End, Ghoti Fish, Menda City Review, Megaera Magazine, T-Zero, Fiction Attic, Saucy Vox, Ash Canyon Review, ThothWeb, Flash Me Magazine, Spoiled Ink, 63 Channels, Her Circle Ezine, Ascent Aspirations Magazine, The Redbridge Review, River Walk Journal, Flashquake, milk magazine, The Surface, BookCrossing, Serene Light, Word Riot, Burning Word, The Moon, insolent rudder, Bobbing Around, coilMagazine, Poems Niederngasse, The Paper, Poetry Life & Times, QuietPoly Writer's Magazine, Midwest Book Review, Write Sight and others. Zinta is also poetry editor at Her Circle Ezine and on the editorial board of insolent rudder. Zinta also does media work for the Stulberg International Competition.
Join Zinta and read her work on her Web site, MySpace, Facebook and at her blog! Or, tweet me on Twitter.
~~~~~~~~~~~~~~~~~~~~~~~~~~~~~~~~~~~~~~~~~~~~~~
J. Conrad Guest's first novel, January's Paradigm, was published by Minerva Press, London, England. Current Entertainment Monthly in Ann Arbor, Michigan, wrote of January's Paradigm, "(readers) will not be able to put it down." He has two more novels based on the Joe January character, One Hot January and January's Thaw, being considered for publication. In 2008, he completed Backstop: A Baseball Love Story in Nine Innings and Chaotic Theory, a futuristic piece that explores the conjecture of how the flap of a butterfly's wings in South America might result in a tornado in Texas. He recently commenced work on his next major project, a murder mystery that spans two centuries and centers on the life of baseball great, Ty Cobb. His fiction and essays appear in various online and print publications, including Cezanne's Carrot, Saucy Vox, River Walk Journal, 63 Channels, The Writers Post Journal, Redbridge Review, and Blood and Thunder: Musings on the Art of Medicine. J. Conrad's short essay on the writing life appears in the 2008 edition of Bylines Calendar — a 2006 finalist for the Walter Williams Award, given by the Missouri Writers' Guild. He is also a contributing writer to Impact Times, and his sports writing can be found at Bleacher Report.