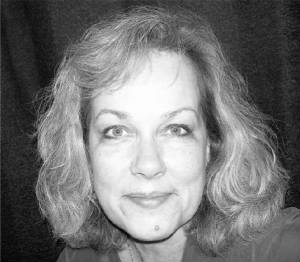 Zinta Aistars,
TSP
's founder and editor-in-chief, is the published author of three books. She is a publications editor and writer for a health care organization in Grand Rapids, Michigan, and was an editor and writer for
LuxEsto
(for which she still freelances), the
Kalamazoo
College
alumni magazine for seven years prior to that. Her work has also appeared in the
Kalamazoo Guide, Greater Guide of Southwest Michigan, Southwest Michigan Living, Kindred Spirits Magazine, Kalamazoo Gazette, County Wide News, Encore, Welcome Home, Parade of Homes,
the Latvian newspaper
Laiks,
and the Latvian literary periodical,
Jauna Gaita.
She has published poetry, travel essays, stories, and articles in the United States, Latvia, England, Sweden, Germany, and Australia. Her work also appears on many ezines — including
Xelas Magazine
,
Impact Times, Gently Read Literature,
Cezanne's Carrot
,
Amsterdam Scriptum
, Boston Literary Magazine,
Outsider Ink
,
The Sidewalk's End
,
Ghoti Fish
,
Menda City Review
,
Megaera Magazine
,
T-Zero
,
Fiction Attic
, Saucy Vox,
Ash Canyon Review
,
ThothWeb
,
Flash Me Magazine
, Spoiled Ink,
63 Channels
,
Her Circle Ezine
,
Ascent Aspirations Magazine
, The Redbridge Review,
River Walk Journal
,
Flashquake
,
milk magazine
, The Surface,
BookCrossing
,
Serene Light
,
Word Riot
,
Burning Word
, The Moon,
insolent rudder
, Bobbing Around, coilMagazine,
Poems Niederngasse
, The Paper, Poetry Life & Times, QuietPoly Writer
'
s Magazine,
Midwest Book Review
,
Write Sight
and others. Zinta is also poetry editor at
Her Circle Ezine
and on the editorial board of
insolent rudder.
Zinta also does media work for the
Stulberg International Competition
.
Join Zinta and read her work on her Web site, MySpace, Facebook and at her blog. Or, tweet Zinta on Twitter.
~~~~~~~~~~~~~~~~~~~~~~~~~~~~~~~~~~~~~~~~~~~~~~~~~~~~~~~~~~~~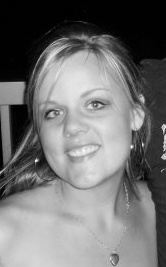 Lorena Audra Rutens, our "A Good Cause" editor, developed and maintained oversight of Chicagoland Community Organizations Active in Disaster (CCOAD), a coalition of Chicago's largest and most influential nonprofit organizations and government agencies.
In response to the Midwest flood of 2008, and per the request of the Federal Emergency Management Agency, Lorena rapidly mobilized the CCOAD to provide services to elderly and disadvantaged families suffering from a wide range of long term recovery issues and property damage. While working within Heartland Human Care Services, Inc., a partner of Heartland Alliance for Human Needs and Human Rights, she was asked to serve as an advisor to the U.S. Department of Health and Human Services regarding the role community agencies should have in public health security policy.
The Federal Reserve Bank recently sponsored Lorena to attend the National Conference of Corporate Community Investment. Following the conference, she was invited to participate in the U.S. Chamber of Commerce 2009 disaster preparedness tabletop exercise in Washington D.C. to train alongside leaders from the public sector and Fortune 500 companies.
Lorena has coordinated business continuity planning seminars for nonprofit and government leadership; introduced individualized education plans to youth homes in a developing country; and created job training programs for underserved youth in Denver, Colorado. She has advocated for defendant rights during her undergraduate internship within the Leon County Public Defender's Office in Tallahassee, Florida. She has also worked within the Florida House of Representatives on the Education Council and assisted State Representatives in the creation of legislation.
One of Lorena's proudest accomplishments was her year of service with AmeriCorps National Civilian Community Corps during which she not only proudly served her country, but lobbied and presented to numerous city and county officials and business leaders the merits of social service programming. Because of her outstanding academic achievements while completing her Master's in Social Work, she was nominated to the highest honor societies, Phi Kappa Phi and Phi Alpha. Rutens has studied internationally and analyzed social welfare issues and institutions in the Czech Republic, Poland, Germany, Latvia, Barbados, and Trinidad and Tobago. She has served on numerous volunteer committees and traveled to over 15 countries.
Lorena's published work appears on Voices From the Field, National Resource Center on Advancing Emergency Preparedness for Culturally Diverse Communities.
Give Lorena a Tweet.
~~~~~~~~~~~~~~~~~~~~~~~~~~~~~~~~~~~~~~~~~~~~~~~~~~~~~~~~~~~~
J. Conrad Guest's first novel, January's Paradigm, was published by Minerva Press, London, England. Current Entertainment Monthly in Ann Arbor, Michigan, wrote of January's Paradigm, "(readers) will not be able to put it down." He has another novel based on the Joe January character, January's Penitence, being considered for publication. In 2008 he completed Backstop: A Baseball Love Story in Nine Innings, which is forthcoming in 2010 from Second Wind Publishing.
After completing a futuristic piece, Chaotic Theory, a novella that explores the conjecture of how the flap of a butterfly's wings in South America might result in a tornado in Texas, J. Conrad commenced his next major project, a murder mystery that spans two centuries written around baseball legend, Ty Cobb.
His fiction and essays appear in various online and print publications, including Cezanne's Carrot, Saucy Vox, River Walk Journal, 63 Channels, The Writers Post Journal, Redbridge Review, and Blood and Thunder: Musings on the Art of Medicine. His sports writing can be found at Bleacher Report.
Join J. Conrad on his Web site, his blog and at Facebook.
~~~~~~~~~~~~~~~~~~~~~~~~~~~~~~~~~~~~~~~~~~~~~~~~~~~~~~
Skye Leslie, assistant editor, is a poet, essayist and writer living in Portland, Oregon. Skye has made writing a habit for over 40 years. As a retreat leader, she has taught the art of journaling, poetry, and led writing workshops for survivors of domestic violence. Because of extensive travel abroad, Skye is fascinated by the stories which develop out of diverse cultural experience with a particular interest in the stories of women.
She is currently at work on a series of essay with the working title, My Story as Told by Hair, and a novel with working title, Prisoners of War, a creative nonfiction work based on WWII, the return of American soldiers and the Japanese internment camps in the United States. She has also written two books on writing in the retreat experience for which she is seeking publication.
Skye has been a student of Tom Spanbauer and his "Dangerous Writers;" is a member of Portland, Oregon's Writers' Dojo; Ken Arnold's Buzzaroonies, Cross Rivers Writers, Portland Literary Arts, and also posts on Open Salon.