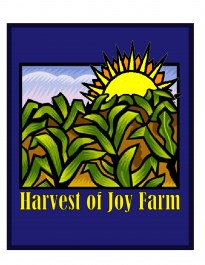 About Harvest of Joy Farm, LLC
Harvest of Joy Farm, LLC is a sustainable vegetable farm located in Shelbyville, Michigan and co-owned by Diane Glenn and Amy Newday. We started our farm because we love to play in the earth and wish to share the bountiful joys of our labor with others. We developed our company in order to support ourselves and our families while spreading health and joy throughout our community with delicious, affordable, sustainably grown food.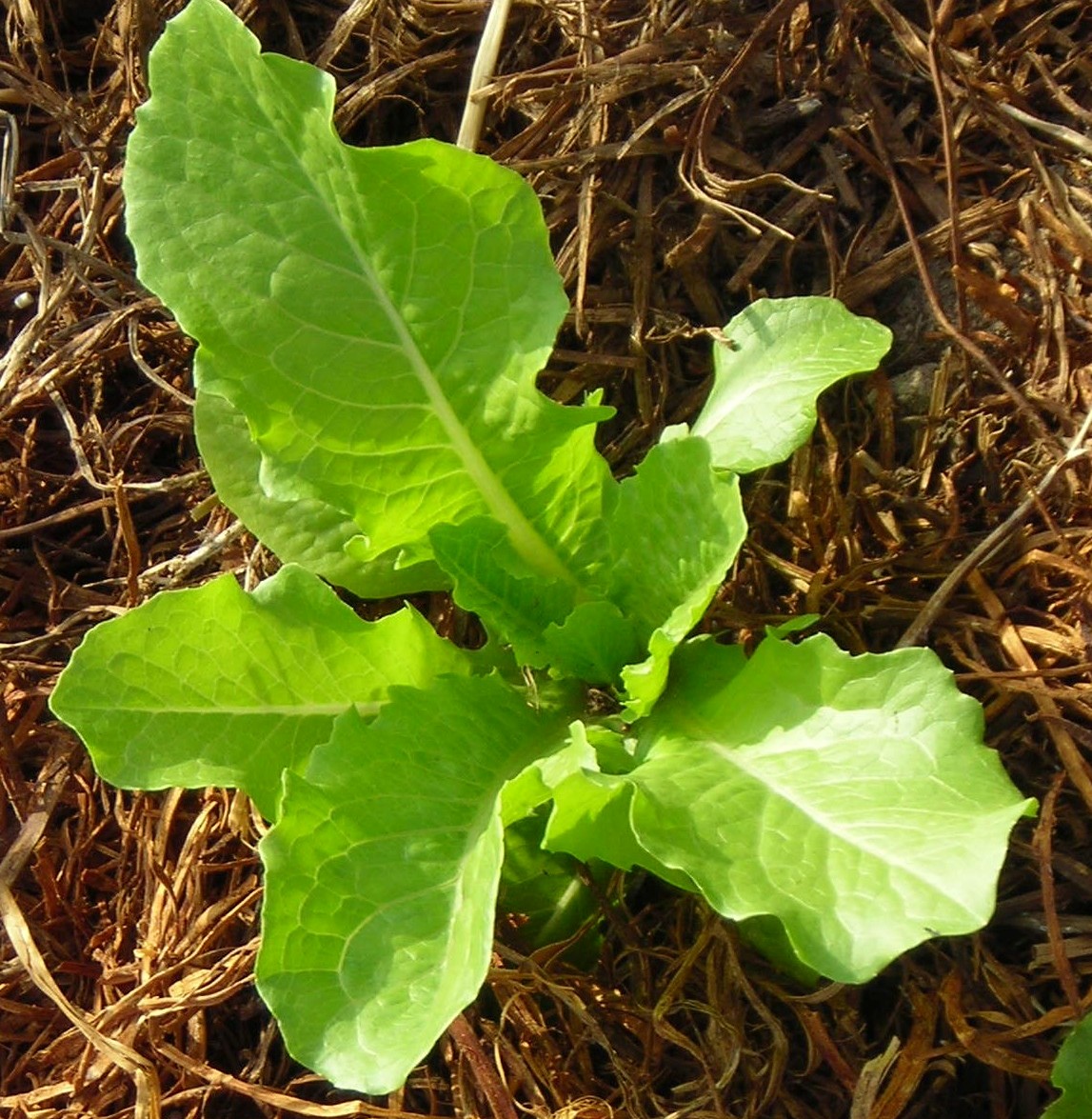 A Farm is Born
by Amy Newday
As a girl growing up on my family's dairy farm, I used to say that when I grew up I wanted to marry a farmer, just as my mother and maternal grandmother had. I loved the farm life, loved working outdoors in direct connection with the elements, loved caring for the living beings of the farm-those plants and animals which in turn sustained the life of my family. But all of the farmers I saw around me were men. Sure, their wives worked the farms too, worked hard, but it was clear who was in charge.
Perhaps that's why after college, as I found myself drawn to work on a variety of farms, I still didn't see myself as a farmer, but rather a farmer "helper." Fascinated with the intricacies of plant and soil biology, I learned about sustainable agriculture and integrated pest management practices that allowed growers to produce delicious and healthful fruits and vegetables without poisoning their ecosystems or depleting their soils. As I practiced these techniques in my own garden and in gardens I built for others, a vision began to grow in my mind of a farm that would not only use these techniques, but could become a place for people to connect with the land that feeds them, a place to rest and retreat, to find friendship and community, and to learn about the natural world. I knew that such farms existed. I had read about them. I began to look around for the place that matched my vision so that I could apply for a job there.
It seems that life had other plans for me for awhile, for I never found that perfect farm to work on. But when last winter my good gardening friend Diane suggested that we set up a stand to sell our excess produce, the vision of that farm began to seed itself in reality. Diane and I have spent the past year watering that seed and now it's official: Harvest of Joy Farm, LLC has sprouted!
We're starting small and have a long way to go to grow into our long-term vision of what we'd like this farm to become. (You can read about our vision on the "About" page of this blog.) We're planning to offer our produce for sale this year at the Richland Farmer's Market, the Otsego Farmer's Market, and through Country Way in downtown Otsego. As we experiment with expanding our growing area, we'll also be taking on just a few CSA (community supported agriculture) customers. Eventually we'd love to have most of our customers be CSA members, but we want to make sure that we don't make commitments to folks we aren't sure we can fulfill this first year. We're really grateful for those willing to invest with us during our initial growing season!
In keeping with our intentions to offer folks a way to connect with the land and the sources of their food, I'll be blogging regularly about what's going on here on the farm. I hope you'll also consider stopping by for a visit sometime to see for yourself what progress we are making towards our dream.
To learn more about Harvest of Joy Farm, read blogs about the work and the joy of running a CSA, and view photos and recipes, visit Harvest of Joy Farm Blog by Amy Newday.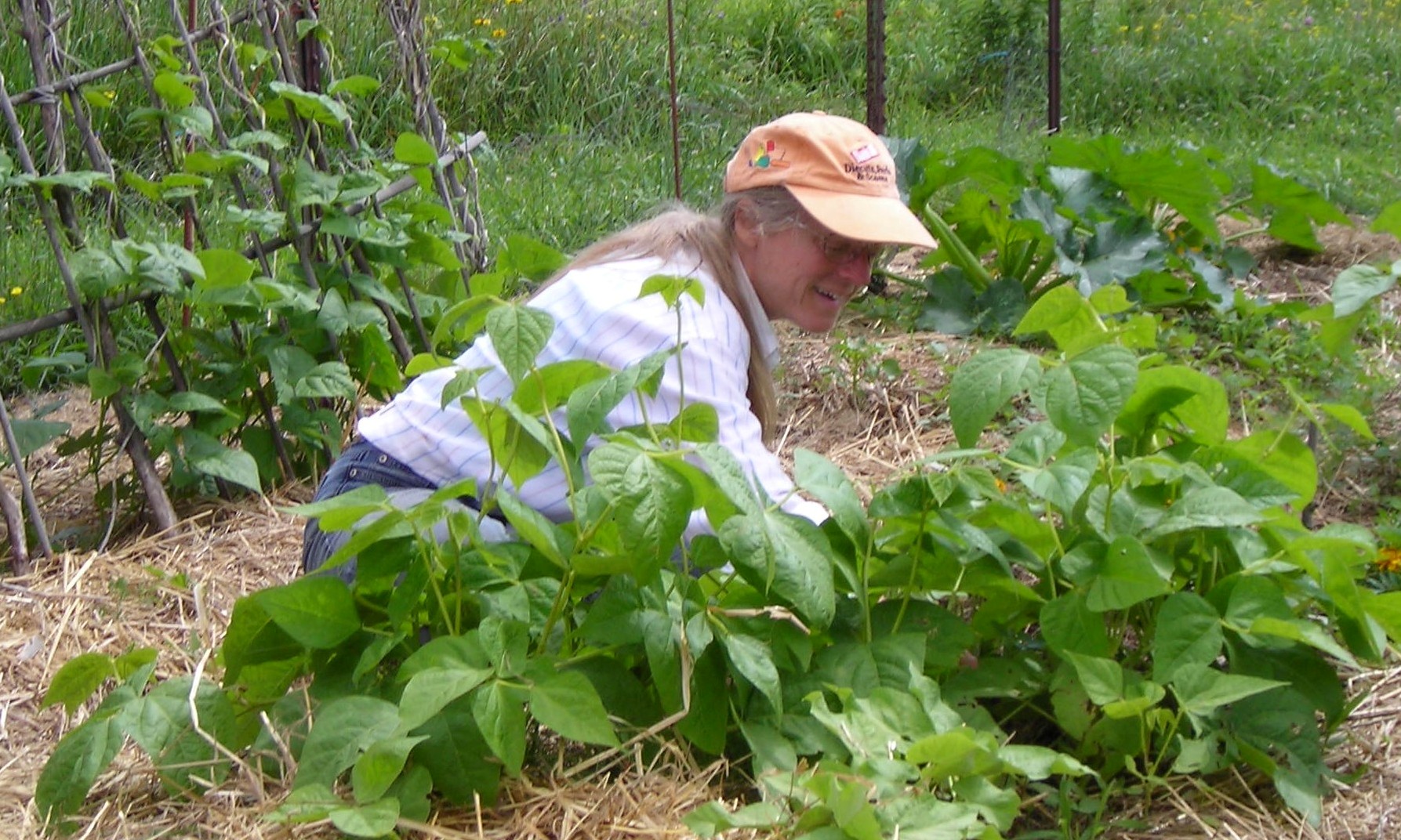 Born and raised in Kalamazoo, Michigan, Diane Glenn graduated from Kalamazoo Central High. For twenty-nine years she worked assisting AAA of Michigan's members with their insurance claims, and later, their travels. For the past ten years she's cultivated her love for nature and growing healthy foods by experimenting with different organic growing methods and time saving techniques for feeding family and friends. Nutrition and exercise has always been important to her. Today, her venture into teaching Yoga keeps her on track while she works in a healthy environment growing and eating fresh wholesome foods. Along with her experience growing produce, Diane brings her 29 years of customer service skills to Harvest of Joy Farm, LLC.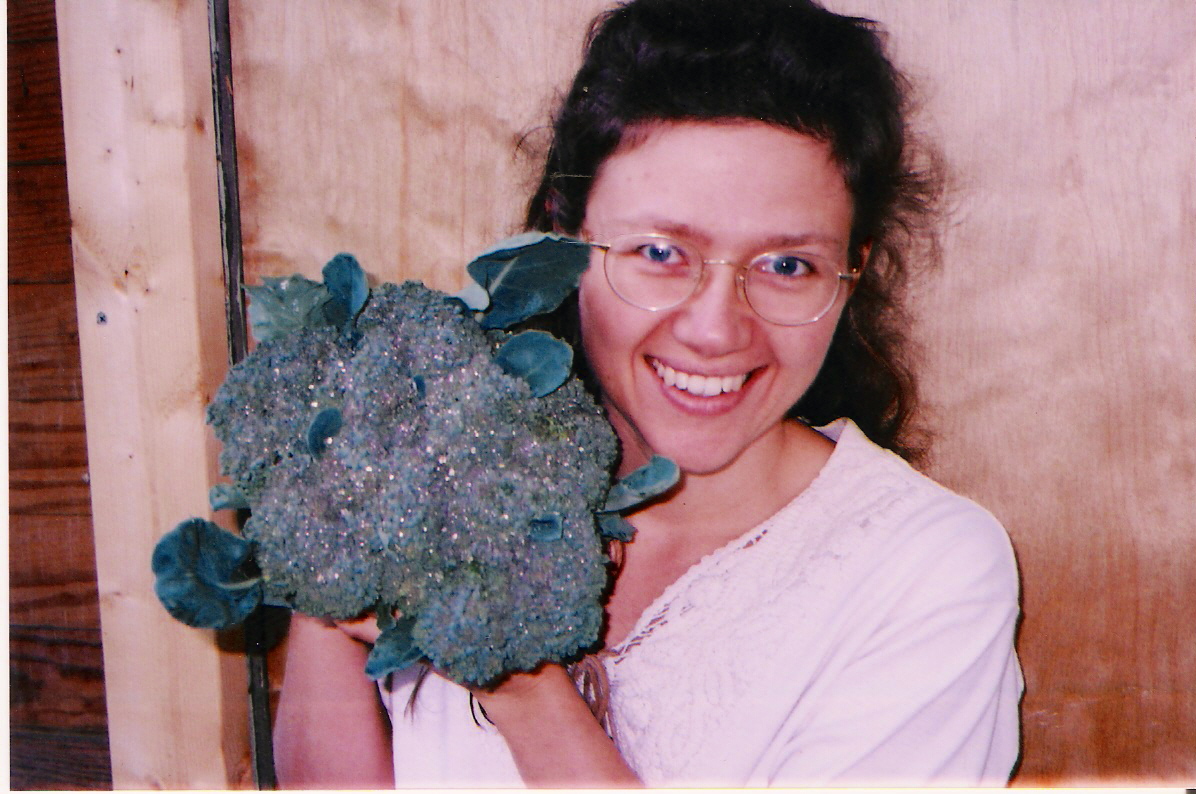 Amy Newday's passion for farming stretches back to her childhood on a family operated dairy farm in Shelbyville, Michigan. Her educational experience includes an undergraduate degree in Biology, with coursework in Conservation Biology, Ecology, Microbiology, Organic Chemistry, Genetics, Plant Pathology and Integrated Pest Management. When not working or playing outdoors, she might be found pursuing her other passion for reading and writing poetry. During her fifteen years as an organic gardener, she has lived and worked on a diversity of farms and has been involved in creating gardens on most of them.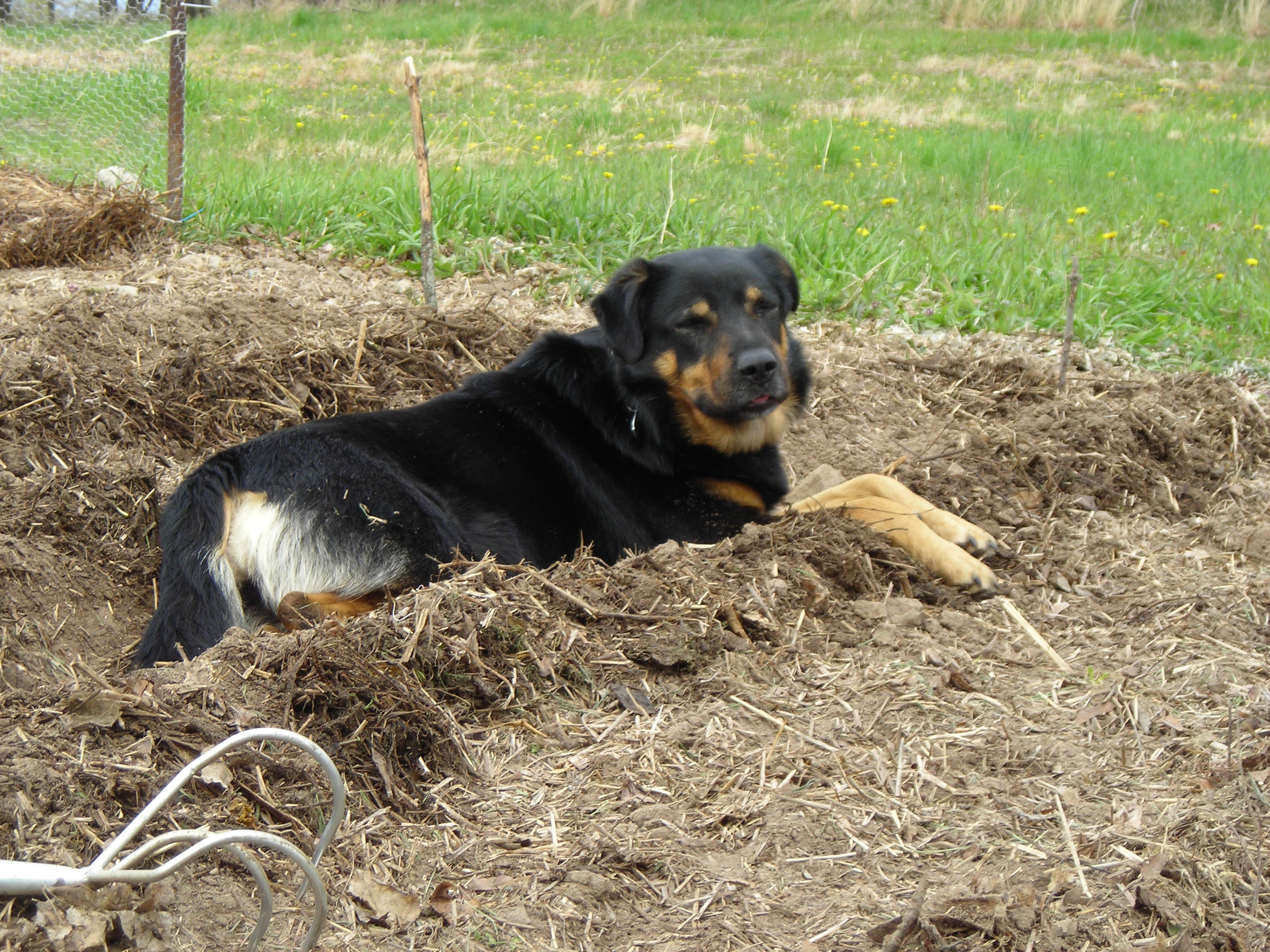 Bud the Garden Dog, guarding the strawberries