"A fine cigar and good literature―two of life's most enduring pleasures."
I know, I know, I say this every issue: it's our best issue yet. Thing is, it's always true. However good you get at what you are doing, what really matters is not to sit in that limelight or on those laurels, but to keep moving forward—keep doing better what you've done before.
The Smoking Poet is now well into our fifth year of bringing you fine literature in a smoky ambiance. In April 2011, we will be throwing a grand celebration at The Wine Loft in Kalamazoo, Michigan, with five candles—or cigars—burning on our anniversary cake. If your work has been published or reviewed in TSP, you are eligible to participate in our author's reading. If you're a fan, we'd love to have you there to help us cheer in the next five!
So come on in. Enter into our pages and be spellbound. On most every page, you will find the stunning artwork of Ladislav Hanka. Learn more about this artist and sense the mystery in his story and in his art. Look closely, listen … you can very nearly hear the heart beat in his art.
Conrad Hilberry is our gentle spirit, our feature poet, but there is fire hidden in those Hilberry lines—and whipped cream. Enjoy our interview with Con, and then dip into his poetry.
Gail Griffin's new book, The Events of October, the true story of a murder-suicide on the beautiful campus of Kalamazoo College, is difficult, moving, alarming, and inspires to thought. It's not always easy to confront the shadow in ourselves or in others, but it's potential to explode is always present. It is not the stranger we must fear. It is, far too often, the person standing closest beside us.
It's not just the person next to us, however. It is the world we create around us, and what we do with the world we live in. Olga Bonfiglio speaks to current environmental issues, but touches also on matters of the writer's heart.
Our editor Andris Silis usually writes about music for TSP; this time, he has picked up a camera. Visit Andris' Blue Note for a photo essay of his native Latvia.
Poetry, fiction, nonfiction are filled with wonderful works. Kalamazoo & Beyond brings local talent from southwest Michigan. You won't be able to take it all in with one sitting. Keep coming back, and we promise you will find new treasure with each visit. Our book reviews are updated with new reviews throughout the season, and the Cigar Lounge may just be the best we've ever had … ah yes, I said that already.
See if I'm not right.
With a good word,
TSP Editor-in-Chief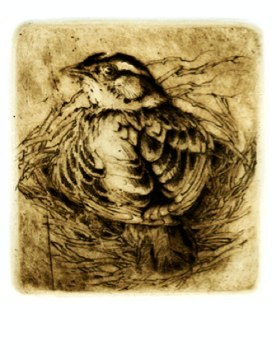 "Nesting White Throated Sparrow" by Ladislav Hanka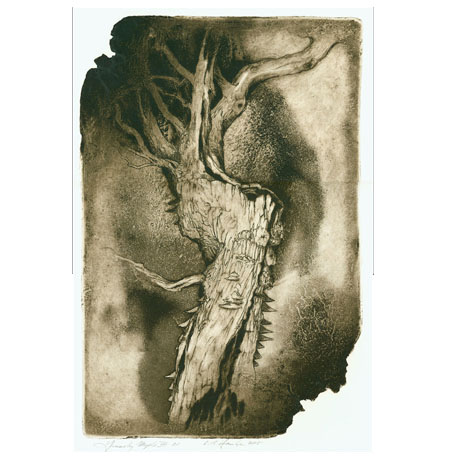 The Crooked Tree Prints by Ladislav R. Hanka



THE SMOKING POET is raising funds to become an LLC, a limited liability company, so that we can begin taking in revenue from appropriate ads and, from that revenue, to pay our hardworking editors and excellent writers. Thank you to all our writers, editors and readers. You are helping us grow. You are helping us continue to develop a place where we can help your art shine.
Please visit our Marketing, Advertising and Donations page to learn more.
We appreciate your gift.
The Smoking Poet
FALL 2010
Issue #16
CONTRIBUTORS
The Smoking Poet is best viewed with Internet Explorer. Other browsers will disfigure fonts and placement of graphics.